Shopping for a New Garage Door?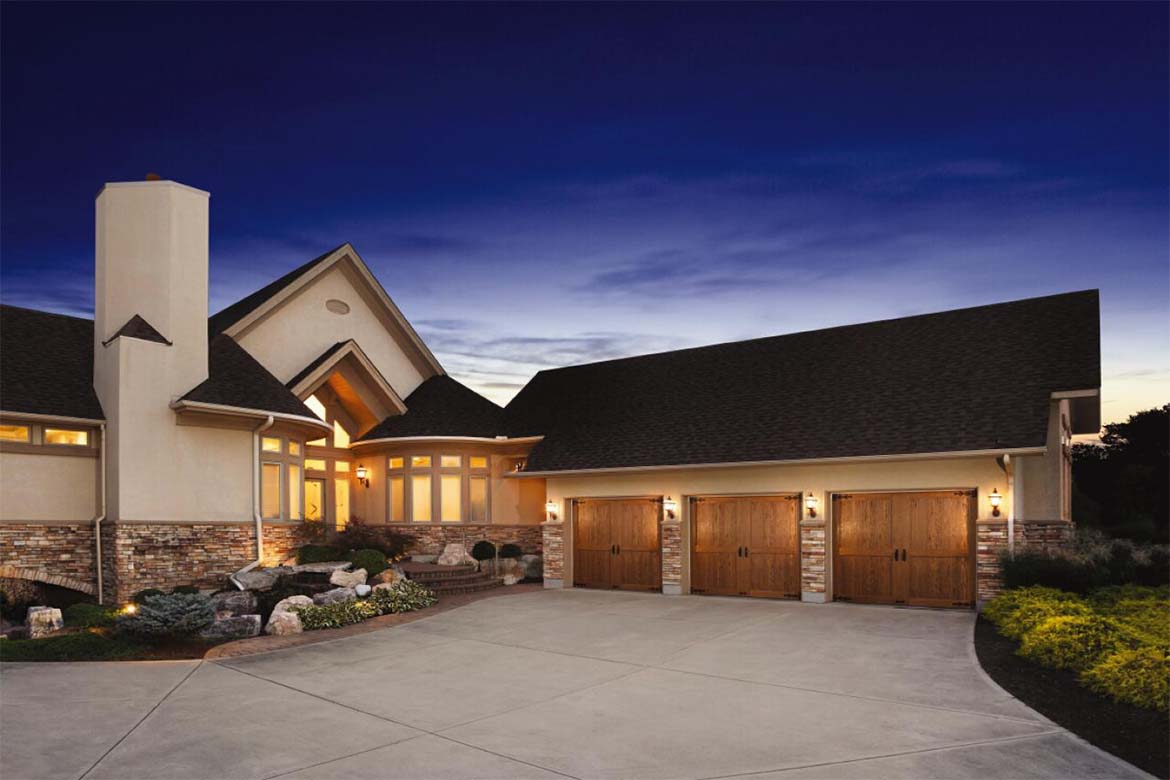 When shopping for a new garage door, there are plenty of options and features to consider. Before heading out to the showroom to choose a garage door, consider the kind of features you want to see on your garage door. It is also important to take note of the size of your garage opening before selecting a garage door to replace the old one.
Aside from the aesthetics of a garage door, materials used to build it is also an important factor to consider. Garage doors today are made of a variety of materials. Some garage doors are made of wood, fiberglass, aluminum, composite wood, and/or steel. The most highly sought after garage doors are those made of steel due to their quality and durability, but garage doors with a mix of fiberglass and steel are increasingly becoming popular too.
Things to Remember When Buying a New Garage Door
There are a few things to take note of when purchasing a new garage door. The first piece of information that you should always bear in mind is the size of the opening of your garage. Some garages might have been built differently, but the garage doors out in the market today are made under a standard set of measurements. The most common garage door, for example, measures 16 x 7 feet. If your garage door is larger than 16 x 7 feet, finding a garage door that fits can be challenging. Homeowners who have custom-sized garages resort to getting a new garage door built from scratch, but this option can be quite costly.
Aside from knowing the measurements of your garage, also take note of the temperatures in your area. Some garage doors might not be able to withstand extreme heat, while others tend to break down faster when it is extremely cold. Needless to say, garage doors can be quite seasonal. Before selecting a garage door for your home, find out how warm or cold it can get in your area before purchasing a new garage door.
If you seek a garage door that will do well in all seasons, most homeowners recommend getting a wooden garage door. Not only is its design flexible and timeless, it also does well during rainy seasons and under warmer temperatures.
Modern Features Your New Garage Door Should Have
Finally, before deciding on a garage door, think of the features you would like to enjoy or have in your garage. Many garage doors today are insulated so they can keep warm air in the garage longer. Insulated garage doors can be cost-efficient to have in the home since it also minimizes your dependence on a heater to keep your garage warm.